Shepard's pie is a traditional Irish food that can be commonly found in the restaurants of North West Ireland. While on the road to see the Lakes of Mayo Drive there are plenty of food establishments to enjoy. It is hi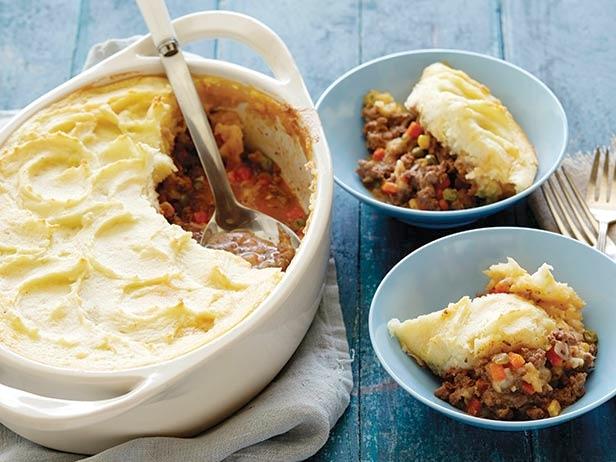 ghly likely that shepherd's pie will be one the menu.
The meat pie typically has lamb mince in the centre of it. This is then topped with a layer of mashed potato. This is very easy to make which has helped to make it one of the most well-loved foods in all of Ireland.
As well as having lamb mince the centre also can contain a gravy mixture with onions, peas, carrots and other vegetables as well. The pie is then topped with grated cheese. The pie dates back to at least the end of the 1700's. It was originally a means of using up leftover meat and potato.
There are several variations of the dish, the most well known of these being cottage pie. Some people prefer the cottage version to the shepherd's one. The difference is that the cottage pie contains minced beef instead of lamb.
Cumberland pie is another alternative that can be found throughout Ireland. It differs in that it contains breadcrumbs to give consistency to the top of the pie. There is even a seafood version, commonly known as fish pie. The recipe for fish pie differs greatly but is always covered in mashed potato.
When travelling across the country of Ireland it is definitely worth trying out this dish. The pie has become popular all over the world and this is for a good reason. The pie is simply delicious. It also helps that there is such a great variety of recipes. This means that a customer can ask for one that appeals to their unique tastes.