Colcannon is an Irish dish that has been around for years.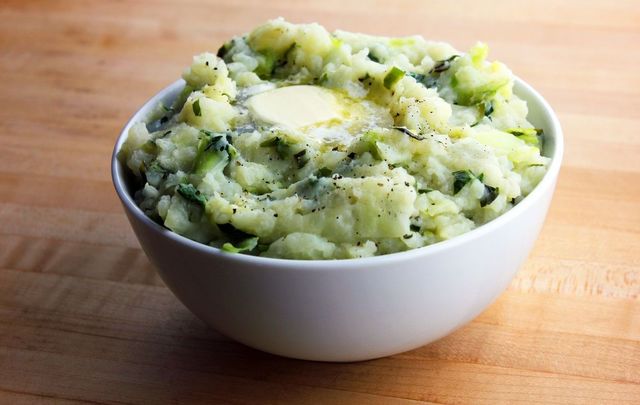 It has always been popular within the Irish community. However, it has struggled to spread throughout the rest of the world. Other countries have embraced some of the more conventional meals invented in Ireland such as cottage pie. Yet they have only recently begun to see the benefits of trying colcannon.
There are several reasons for this. Food trends spread quickly. One of the biggest of these trends is the mass consumption of kale. People enjoy kale because of how healthy it is for the human body. It is one of the most nutritious vegetables out on the market today. It is full of vitamins and minerals which support human growth and development.
It also helps that kale contains antioxidants and has been proven to lower cholesterol. Consumers today are becoming increasingly health conscious and kale ticks the boxes when it comes to a healthy food. However, consumers do not just want to eat this green on its own. They want it to be part of a dish. This is where colcannon comes in.
The dish is made with potato, bacon and kale. Originally the meal was made with cabbage instead but this veg has since been usurped by kale in recent years. The potatoes are mashed and mixed with other ingredients to make a creamy autumn dish.
This is one issue for those who want to try out this meal in a restaurant. If you find yourself in the North West of Ireland you will struggle to find colcannon in eateries during spring and summer. However, the good news is that this traditional Irish dish is exceedingly easy to make and does not require much preparation. Therefore even if it is not on the menu it can still be made any way.